We are a "boutique" Alberta adoption agency in Edmonton providing confidential and professional adoption service. Unlike other adoption agencies, with respect to infant adoption, Small Miracles is committed to only working with a limited number of adopting couples. We purposely keep our lists small so that wait times for available infants is kept manageable and to ensure that we maintain intimate knowledge and relationships with all of our adopting clients.
Summer Hours: Monday – Friday (10:00am-4:00pm)
We respectfully request that you call in advance for an appointment so that we can ensure our time together is maximized.
We think you're awesome and we know you'll think we're awesome too!
Email:
info@smallmiraclesadoption.com
Please donate to support Alberta Adoptions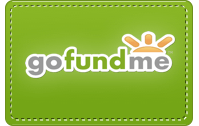 We are located:
Tower 1, Suite 2020
10060 Jasper Ave
Edmonton, Alberta T5J 3R8